Teeth Whitening
Having a bright, white smile helps restore your self-confidence and allows you to smile freely, even if you've had issues with tooth staining or yellowing in the past. At Eastside Family Dentistry, Dr. Cristescu is an experienced cosmetic dentist, and she can help you get the bright, beautiful smile you've always wanted. Teeth whitening is a fast, convenient, and comfortable way to get a more youthful looking smile.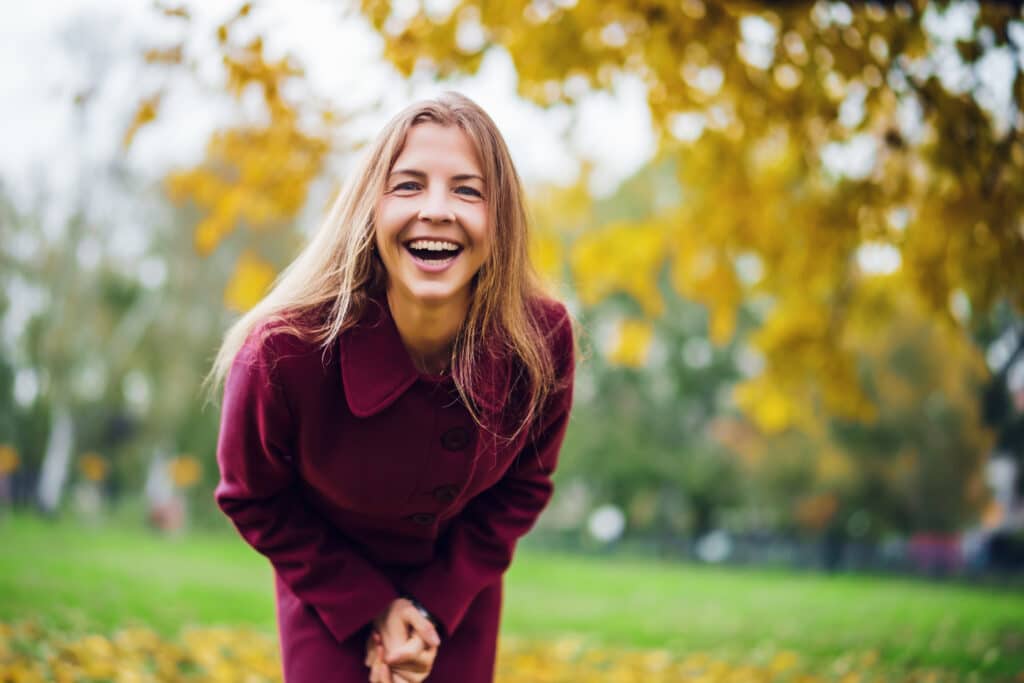 How Does Teeth Whitening Work?
The most effective whitening products use peroxides, such as carbamide peroxide and hydrogen peroxide. Peroxides contain a special type of volatile oxygen molecule that is strong enough to break up the stains on your teeth. Professional grade whitening products can treat all kinds of exterior stains left on your teeth from dark beverages, smoking, or even yellowing that is the result of the natural aging process.
Your Options: In-Office & At-Home Teeth Whitening
At Eastside Family Dentistry, Dr. Cristescu uses Sinsational Smile products to brighten patients' teeth. This professional product can be used during a whitening procedure in our state-of-the-art office, or to build a set of custom whitening trays that you can use in the comfort of your own home.
Either option is a fantastic choice for whitening your teeth. The main benefit of our in-office option is that we can use a stronger peroxide compound and a specialized LED/UV light to boost the whitening process, which gives you the fastest possible results.
However, take-home whitening trays are also a great option. Your dentist will use professional-grade dental products to create a set of whitening trays customized to fit your teeth perfectly. Then, you'll simply wear them at home, according to her instructions, and you'll have a white, bright smile before you know it.
Both in-office and at-home whitening deliver similar results. The primary difference is that at-home whitening takes a few weeks for maximum whitening, while in-office whitening provides faster results.
The Benefits Of Teeth Whitening 
Teeth whitening is the most popular cosmetic dentistry treatment in America for a number of reasons. Here are a few benefits of teeth whitening in Issaquah, WA at Eastside Family Dentistry:
Affordable

– Teeth whitening is incredibly affordable, compared to other cosmetic dentistry treatments, making it a great choice for getting a better smile on a budget.

Non-invasive

– You'll experience no pain or discomfort while having your teeth whitened since the procedure is completely non-invasive.

More youthful appearance

– As we age, our teeth naturally become discolored, dull, and yellow. Teeth whitening reverses this, rejuvenating your face and providing you with a more youthful appearance.
Veneers
Veneers are a type of cosmetic dental prosthesis. They are similar to a crown as they cover up your natural teeth and change how they look. However, unlike crowns, veneers only cover up the front surfaces of your teeth. They are intended to correct cosmetic problems with your smile, such as slightly-crooked teeth and gaps between your teeth.
Since veneers cover up the entire front of your tooth, they can treat almost any cosmetic dental issue. They're extremely versatile and very durable. Modern porcelain veneers can last 10-15 years or longer.
The Benefits Of Veneers
Veneers have a number of unique advantages and benefits. First, they look and feel completely natural. The porcelain material used for modern veneers looks just like tooth enamel and comes in a variety of colors so that your dentist can match the color of your veneers with your surrounding natural teeth. 
Because they are so versatile, veneers are an "all-in-one" treatment. In most cases, a set of veneers can be used to completely restore your smile in just 2 short appointments over a period of 2-3 weeks. 
Veneers also require no special care beyond regular brushing and flossing, and regular visits to Eastside Family Dentistry. As long as you care for your mouth properly by brushing twice a day for two minutes and flossing once per day, your veneers will last for a very long time.
Not only that, but veneers are completely stain-resistant. Unlike natural enamel, porcelain is nonporous, so it's not possible for your veneers to become stained. They'll continue to look bright and beautiful for years to come.
The Veneers Placement Process
After you've been approved for veneers by Dr. Alexandra Cristescu, the placement process usually takes two appointments at Eastside Family Dentistry. At your first appointment, your teeth must be prepared for veneers.
Dr. Cristescu will begin by cleaning and numbing your mouth. Then, she will use a dental drill to remove a thin layer of enamel from each tooth that is getting a veneer. This step is required to ensure that the veneers fit properly and can bond closely to your teeth. After your teeth have been trimmed, she'll take impressions of your smile using dental putty.
Once your impressions have been taken, Dr. Cristescu will apply a set of temporary veneers to your teeth to protect them, and you'll be sent home. Your impressions will be sent to a dental lab, where your final set of veneers will be built. This process usually takes 2-3 weeks.
After your final set of veneers has been sent to our office, you'll come in for your final appointment. Dr. Cristescu will check your veneers to make sure they fit, then bond them to your teeth, completing the procedure.
Composite Fillings
Fillings are a common, cost-effective treatment used to address minor cases of tooth decay (cavities). They are tooth-colored and restore your smile with a natural, tooth-like substance that matches the rest of your enamel. Eastside Family Dentistry uses BPA free composite fillings. The filling placement process is quick and simple, non-invasive, and protects your tooth from further damage.
How It Works: The Dental Filling Process
First, Dr. Cristescu will perform an oral exam to get a look at the condition of your teeth and gums. If signs of decay are detected, x-rays will likely be taken to get a closer look at the cavity. Then, we will administer local anesthesia to the area before removing any decay. This makes the procedure completely painless and you will be numb for several hours. At this point, a dental drill will be used to remove the decay from the tooth. Next, we will need to etch the tooth with an adhesive that helps the bonding process. Then, she will fill the tooth with composite resin and smooth it out. Finally, a UV light will be placed over the tooth to cure the composite resin so it instantly hardens. Finally, we will polish the filling so it blends in with the other teeth.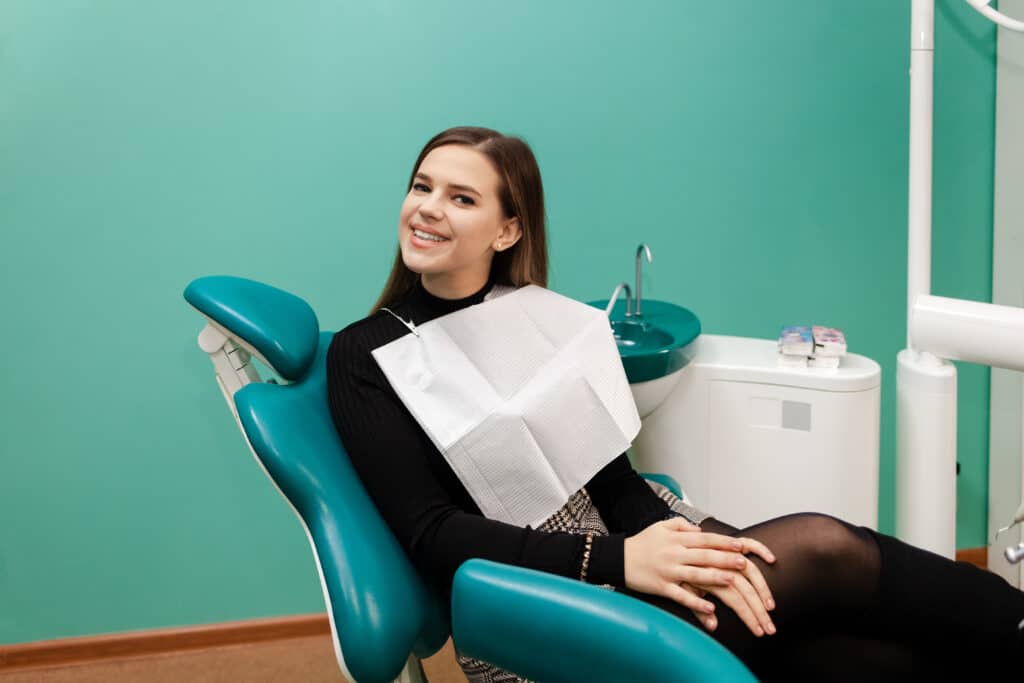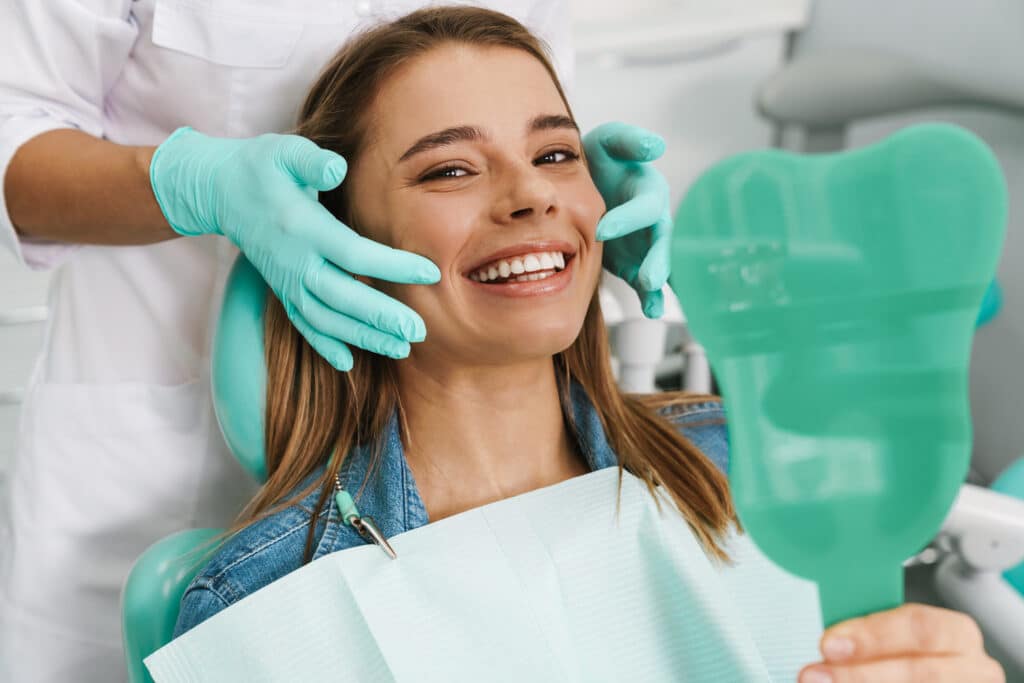 How Long Do Fillings Last?
Our composite resin fillings have an average lifespan of 7-10 years. If you take proper care of your teeth by brushing twice a day for at least 2 minutes with fluoride toothpaste. If you also floss every day and attend regular dental cleanings and checkups every 6 months, you'll ensure that your fillings last for a long time.
You should also make sure that you wear a nightguard if you grind your teeth at night, as this can wear down the fillings over time. Likewise, avoid chewing on objects, using your teeth to open things, or biting down on very hard foods.
Smile Makeovers
The biggest benefit of cosmetic dentistry is enhanced confidence. If you are embarrassed or self-conscious about how your smile looks, you may avoid doing things like speaking, smiling, or even eating around others, and you may feel unhappy with your overall appearance.
Restoring your smile with cosmetic dentistry can completely change the way you feel about your teeth. With a custom cosmetic dentistry plan, you can treat all of the issues you have with your teeth, and feel confident about your smile once again.
That's not all, though. A smile makeover can actually improve your oral health, too. Some treatments like veneers strengthen your teeth when they're applied, and it's easier to clean your teeth when they're all similarly-shaped and consistent in size. 
Sometimes, restoring your smile may take more than one procedure. Whether you're self-conscious about your smile, or need to restore your teeth after a serious impact injury, we can help with compassionate dental care.
Ready to amp up your smile? During your consultation, Dr. Cristescu and Dr. Sandhu will perform a comprehensive oral exam and cosmetic assessment in order to recommend the best procedures for improving your smile. Contact our team to schedule your consultation today!